When is a Botched Circumcision Medical Malpractice?
Circumcision is a delicate procedure. Surgical errors can result in a botched circumcision, which can be painful for your child.
Circumcision is a delicate surgery that requires training, skill and care to ensure the procedure is done correctly. While uncommon, botched circumcision injuries do occur, and the question must be asked, "When is a Botched Circumcision Medical Malpractice?"
The choice to have your child circumcised is deeply personal, and often is made based on religious or personal preference, or concerns about hygiene. This procedure is extremely common, but still not without risk. When circumcision is done incorrectly, the infant may sustain painful or permanent injuries ranging from infection to amputation of the penis. These preventable injuries can cause a lifetime of physical and psychological issues.
What is a Botched Circumcision?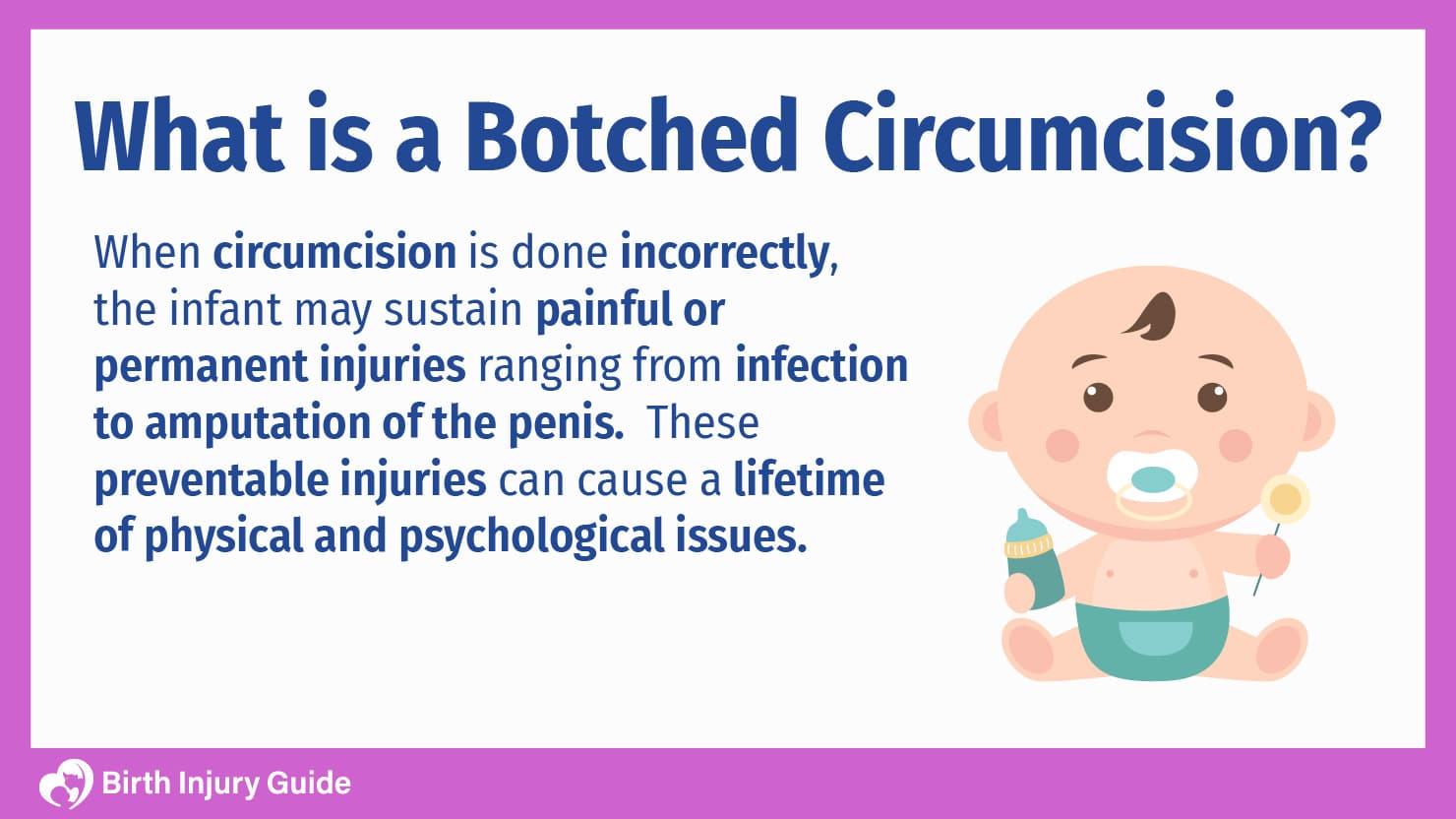 Like any surgical procedure, the doctor performing the circumcision must follow acceptable medical standards. If he or she deviates and the child suffers an injury as a result of surgical errors, there may be grounds for a medical malpractice lawsuit. Such deviations in the acceptable standards of care may include:
Inadequate supervision during the procedure
Performing a circumcision without parental consent
Performing a circumcision on a child with a penile anomaly where a circumcision medically should not be performed
Using a defective surgical tool
Inadequate training to perform the procedure properly
Negligence during the operation, such as intoxication
Improper care post-surgery
Deviations in acceptable medical standards can result in extreme pain, disfigurement and even lifelong problems for your child.
Injuries Caused by Botched Circumcision
Some of the most common injuries suffered after a botched circumcision include:
Removal of too much skin, which results in excessive bleeding, limited penile shaft skin, delayed healing and bowed and/or painful erections. Treating this problem includes removing skin from the base of the penile shaft. This can result in the scrotum being placed on the penile shaft, which reduces overall length and leads to hair growth along the shaft at puberty.
Trapped or concealed penis is not as common of an injury, but can occur as a result of circumcision, or be worsened by circumcision. This injury results in the "burying" of the penis into suprapubic fat. This condition requires surgical intervention and results in disfigurement of the penile shaft.
One of the more severe forms of botched circumcision occurs when the round tip of the penis is cut into or severed completely. Sometimes surgical intervention can repair the damage, but often, this injury leads to necrosis, permanent disfigurement, or total removal of the penile head.
Like any surgical procedure, circumcision also has risks associated with blood loss, infection and use of anesthesia – all of which are common preventable medical errors.
What to do if you Suspect a Botched Circumcision
If you suspect that your child was harmed due to a botched circumcision, there are a few steps you can take to protect your child, his legal rights, and his future. These steps include:
Get medical care for your child's injuries and document any diagnosis and treatment.
Be proactive in speaking with the hospital about the procedure and your concerns.
Keep records of all hospital and medical records, and compile a list of doctors and nurses attending the circumcision.
Take photos of your son and his injuries, and document the date and time of each photo.
As your son heals, if he has difficulty urinating or has pain, contact a pediatric urologist to assess the injuries and treat your son.
Contact a birth injury attorney to discuss your concerns about medical negligence during a circumcision before agreeing to any form of settlement on behalf of your son by a doctor or hospital.
As a parent, it is important that you trust your intuition and speak up for your child's wellbeing. It can seem daunting, but you are not alone.
Start Your FREE Case Review Today
If you or your child is injured as a result of medical negligence, call us to learn more.
Getting the Help Your Family Deserves
If your child was injured due to the negligence of a doctor or nurse involved in a botched circumcision, it is important to contact a birth injury or medical malpractice attorney right away. A consultation with an attorney is the only way to determine what your options are, and how you should proceed in your fight for justice.
Birth injury and medical negligence cases are often complex and lengthy processes. It is the burden of the plaintiff (victim and his or her parent or guardian) to prove that:
There is a medical relationship between the doctor and patient, known as a duty of care.
That the duty of care was breached (negligent act).
That the breach caused harm to the victim.
There are identifiable damages due to the injuries, such as ongoing treatment or therapy, additional surgeries, psychological trauma, etc.
It can take time to put together a birth injury or medical malpractice case, as it often involves witness and expert testimony, gathering evidence and documents, working through the legal process of filing documents and sorting out appeals, and eventually determining whether a settlement or trial is the best option. With the help of a skilled attorney, these processes are much easier, and result in the most favorable outcome possible.
Contact the Birth Injury Attorneys you Can Trust
If you have questions about birth injuries or medical malpractice, you may be unsure of where to start or who to trust. Get the help you need by contacting our office. At Birth Injury Guide, our caring staff will put you in touch with an attorney who can answer your questions and get you the help your family needs. Call us now at 877-415-6603, or fill out our online form to start your free case review.